Product Description

---
High temperature flue gas hot blast stoves are divided into two types: coal-fired, oil-fired and gas-fired.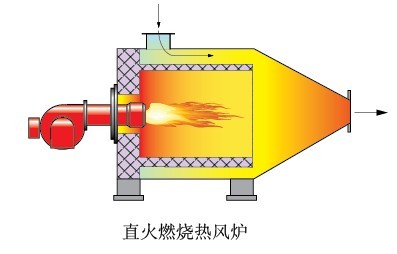 Performance characteristics

---
Fuel and gas flue gas hot blast stove thermal efficiency ≥ 90%
The special burner is used to make the combustion flue gas burn fully without carbon deposition.
Temperature adjustment and maintenance are easy to operate.
The output temperature is 500-1400℃.
Output heat (5-6000) × 104Kcal/h

Performance and Features

---
The coal-fired flue gas hot blast stove uses mechanical coal to burn to obtain high temperature flue gas. The hot blast stove can be equipped with an air sedimentation chamber to purify the air to reduce the amount of soot.
Due to the direct burning of the hot blast stove, the thermal efficiency is greater than or equal to 90%
Output heat: (100-1200) × 104Kcal/h
Controlling the coal supply and mixing air volume can control the air outlet temperature.