Product Description

---
The hot blast stove is a heat source device that indirectly heats the air. The hot air output after heating can be directly used for drying, heat preservation, heating, etc. Its thermal efficiency is much higher than the secondary heat exchange of steam. Our company designed and manufactured a hot blast stove in 1990, and obtained a patent . There are more than 400 sets of heat sources used for various material drying equipment, used for hot air heating in large spaces, and used as low-temperature kiln heat preservation heat sources. It is a new product with high efficiency and energy saving.

Working Principle

---
The combustion chamber and heat exchange chamber of this machine are circular in shape, and are divided into two types: machine burning and hand burning. The heat exchange chamber is mainly composed of furnace bladder and annular jacket. The hot air enters the heat exchange chamber from the air inlet, and after indirect heat exchange between the furnace bladder and the jacket and the flue gas for many times, it is discharged from the air outlet, and the flue gas is discharged from the air outlet. Smoke machine led out.

Performance Characteristics

---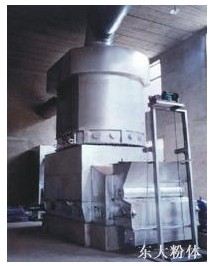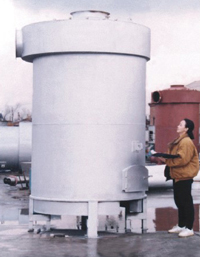 机烧式热风炉 手烧式热风炉

Performance Characteristics

---
The tube head in the heat exchanger adopts the structure of heat-resistant material, which has high temperature resistance in the high temperature area, which prolongs the service life of the furnace body.
The flue gas and air go their own way, so that the hot air is clean and pollution-free. Thermal efficiency can reach 75-80%.
The air output temperature range is 150-300℃.
The exhaust emission of the machine-burning furnace meets the environmental protection standards. The higher temperature can reach 350-500 ℃ (using special heat-resistant materials).
Heat output of a single hot blast stove: (10-600)×104kcal/h Heat output flow: 600-80000Nm3/h. Fuels used: coal, oil, (heavy oil, diesel oil, residual oil), gas (natural gas, liquefied gas, coal gas) ), mixed gas fuel.